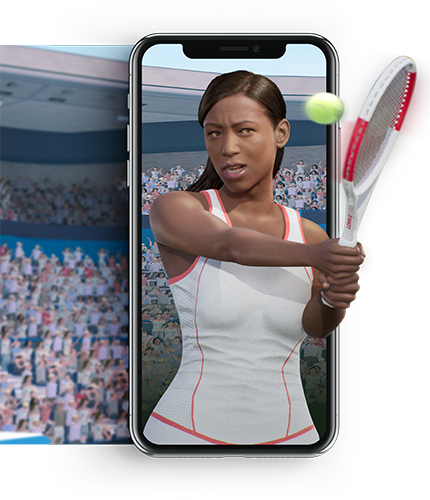 We launched our second tennis game — Tennis Arena: An Official Tie Break Tens Game — in January 2022. On the day of the launch, Apple Editorial Team featured Tennis Arena as "New games we love", "What we're playing" and top of the Games page on the App Store in over 80 countries. The game has quickly appeared in Top 5 Sports in 36 countries, Top 10 Sports in 66 countries, and Top 10 Action in 10 countries.

In March and June 2022, Tennis Arena was featured as the "Game of the Day» on the App Store in 162 countries!
The App Store Game of the Day
…What we love: Not only how realistic it feels as you compete on court, but also how much progress you can make as you up your skills in the hope of becoming a true tennis champ. Controls are easy to get the hang of – slide your finger to hit the ball and tap on the court to regain your position – which is perfect for beginners working on their precision and accuracy.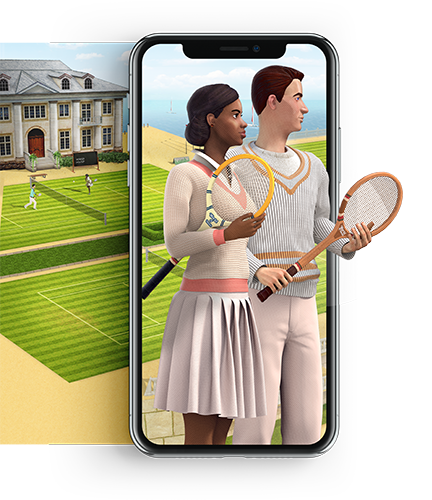 Our first game World of Tennis: Roaring '20s has been featured multiple times on the App Store in "Game of the Day", "New games we love", "Our Favorite Tennis Games", "The French Open in your pocket ", "Play Tennis like Rafa Nadal!" and other categories, featured on the Windows Store home page and recommended on Google Play!

Within 5 days of the release, the game reached Top 5 Sports Games on iOS in 18 countries (Top 10 Sports Games on iOS in 28 countries)!
The App Store Game of the Day
…The music stops, the match starts, and silence falls on the court. Only the sound of the bouncing ball echoes in silence, and there is a sense of strained tension hallmarking the game of tennis. Keep the opponent busy with skillful control of shots and your position on the court, score a point with a volley shot made right on time — and the audience will cheer you with a round of applause.
Every once in a while you see a new game design and ask yourself why in the world no one has ever thought of this before. In my case, this is exactly what I was thinking when I booted up World of Tennis: Roaring '20s. It takes all of the enjoyable tennis gameplay from something like Sega's Virtua Tennis and skins it with a delightful '20s theme that is very fitting for the sport. Apparently, a classy tennis game that harkens back to simpler days is what I have been looking for all this time, and I never even knew it.

World of Tennis: Roaring 20's takes players back to a more distinguished era of ball-sports with gentlemen and ladies facing off in fast, flowing and precise skill based tennis matches. You can take part in league matches to earn more rewards and it even features a 'Drivatar' style personal AI system in which the AI learns your playstyle and plays matches in your absence. As you progress you'll be able to customize your appearance, attributes and equipment to suit different play styles and take part in daily challenges to upgrade your skills. It's a fun looking game, with a nice selection of features, precise controls and a quaint vintage style. Well worth checking out for some old school toff tennis on the go.